Opening Hours:
Pension, Posto Tappa, Restaurant: 14.05. until 31.10.2021
19.06. - 26.06.2021 - Feldenkrais at the Maira Valley with Jutta Numberger und Ingrid Etter
We are happy to offer Feldenkrais in this place where the art of conscious awareness is appreciated.
"I believe that knowing oneself is the most important thing a person can achieve for themselves. How can one get to know oneself? By learning not to behave as one should, but to behave as one does. In doing so, we have great difficulty in distinguishing what we do because we should and what we actually do as ourselves." Moshé Feldenkrais
With his lessons on conscious awareness, Moshé Feldenkrais has left us with a wonderful foundation for learning to discriminate and create choice.
The Centro Culturale in Borgata San Martino offers an environment where it is easy to engage with yourself. Beauty wherever the eye looks, sumptuous meals and the absence of everyday constraints make the week here a nourishing experience on many levels.
More informationen you can find here
and under www.feldenkraisdorfen.de, www.feldenkrais-etter.de
03.07. - 09.07.2021 - Course with healing herbs in San Martino with Rita Huwiler
Rita Huwiler has been working for several years for the Swiss "Alpeninitiative" as a hiking guide and therefore knows the Maira Valley very well and feels herself attached to it. She is an alternative practitioner and explains the healing herbs during two to three hour hikes. You will learn to categorize and collect healing herbs and how to work them into ointments, lotions and healing wines. The contact to the plants' healing power will be deepened by plant meditations. Accommodation will take place in double-rooms; you can relax on the sunny terraces and in the evening you will be indulged by a delicious five course meal with fresh, regional products. All this as well as lunch packs are included in the price.
For further information and booking please contact:
Rita Huwiler: Tel.: 0041 79 789 67 26
rita.huwiler@naturita.ch or www.naturita.ch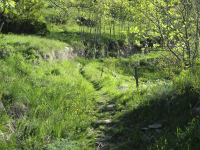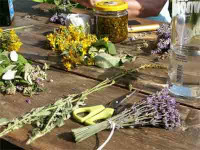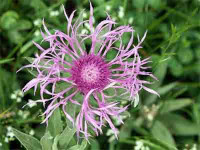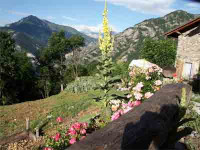 05.09. - 11.09.2021 - One week of Yoga, Feldenkrais and Meditation in San Martino with Veronica Fischer
In our daily bodywork with yoga, Feldenkrais and meditation, we bring our feet safely to the ground and centre our spine. In this way we create the basis for a clear head – moments of thoughtlessness, space for new insights – becoming wider, that comes easily here! more information and registration will be available soon here or at: www.veronicafischer.de
26.09. – 02.10.2021 - Just being with Ute Sander & Wiebke Wannow
With a mixture of mind and body work, we want to use the inspiring power of this place to gain new insights and foresight. During the five days, in a small group of at least six, maximum 10 participants, we will look at current life issues with a mixture of joint and individual activities and experience the supporting effect of gentle Viniyoga. In between, there will be ample opportunity to explore and enjoy the wonderful surroundings as gusto dictates.
More information click here (Flyer)
or contact us:
Wiebke Wannow
Physiotherapeutin, Yogalehrerin BDY/EYU
Svastha Yogatherapeutin
(Dr.G.Niessen/Ganesh Mohan)
w.wannow@web.de
07243/ 523775
Ute Sander
Sozialarbeiterin, Supervisorin/Coach
www.utesander.info
utesander@web.de
06657/ 918 6404
02.10. - 09.10.2021 - Selfcompassion (MSC) & Mindfulness in the Maira Valley with Jörg Mangold